Menu
DISCOVER OUR CARD
Enjoy at Bianco e Rosso the amplious and carefully selected dishes that combine tradition and trend.
In our card you will find cold and hot starters, salads, meats and fish, pastas and the very best pizzas from our wood oven.
And as a good meal ends with a good dessert, we present you our card of delicious"irrisistable" desserts.
We have menu's for vegetarian groups which we can personalize at your indications with different  combinations.
You can find our card on this link at the end of the page
Enjoy your meal!
1. To star
The success of a good meal begins with a good tasting of starters…
2. You choose
Quality ingredients in order to obtain a perfect harmony…
3. To continue
The essence and evolution of a traditional italian cuisine…
4. In conclusion
We always say that with a meal, the beginning is as important as the end…
Meats, fish and suggestions
Artesan Pizzas in wood-oven
Our hand made PIZZAS with the utmost care of fermentation and 1st class raw material, become a healthy and sound product. 
We show you a selection and you'll see thecomplete card here.
PIZZA MARGHERITTA                                                                                                                                                                     €9,00

According to the legend, in1889 the well known cook Raffaele Esposito had prepared the famous Pizza with tomato, mozzarella and basel in representation of the colours of the flag  in order to honour the italian queen Margherita de Savoia.
Bianco & Rosso have featured a special menu for Groups. An inviting proposal to taste the best of our Cuisine.
We invite you to come and find out about De Gusto, our gastronomic and gourmet place, where you can taste a variety of Tapas and also majorcan & italian delicacies.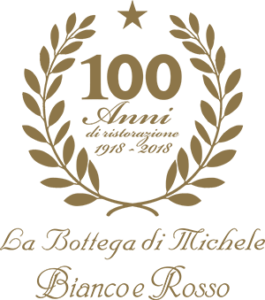 Address
C/ Fábrica, 6
07013 Palma de Mallorca | Baleares
Contact Us
T +34 971 905 015